Join The Legacy Family And Experience The Difference
Legacy School offers a nonsectarian, private school setting for parents looking for high academic standards, small class sizes, and exceptional teaching.
To enroll a student, click on the "REGISTER" box on the top right corner of our website, or the button below.  Current families will log-in. New families will click "register" under the login box to start the process.
An online, non-refundable fee of $125 must be paid in order for enrollment to be complete. A student's class placement is not reserved until the registration fee is paid in full.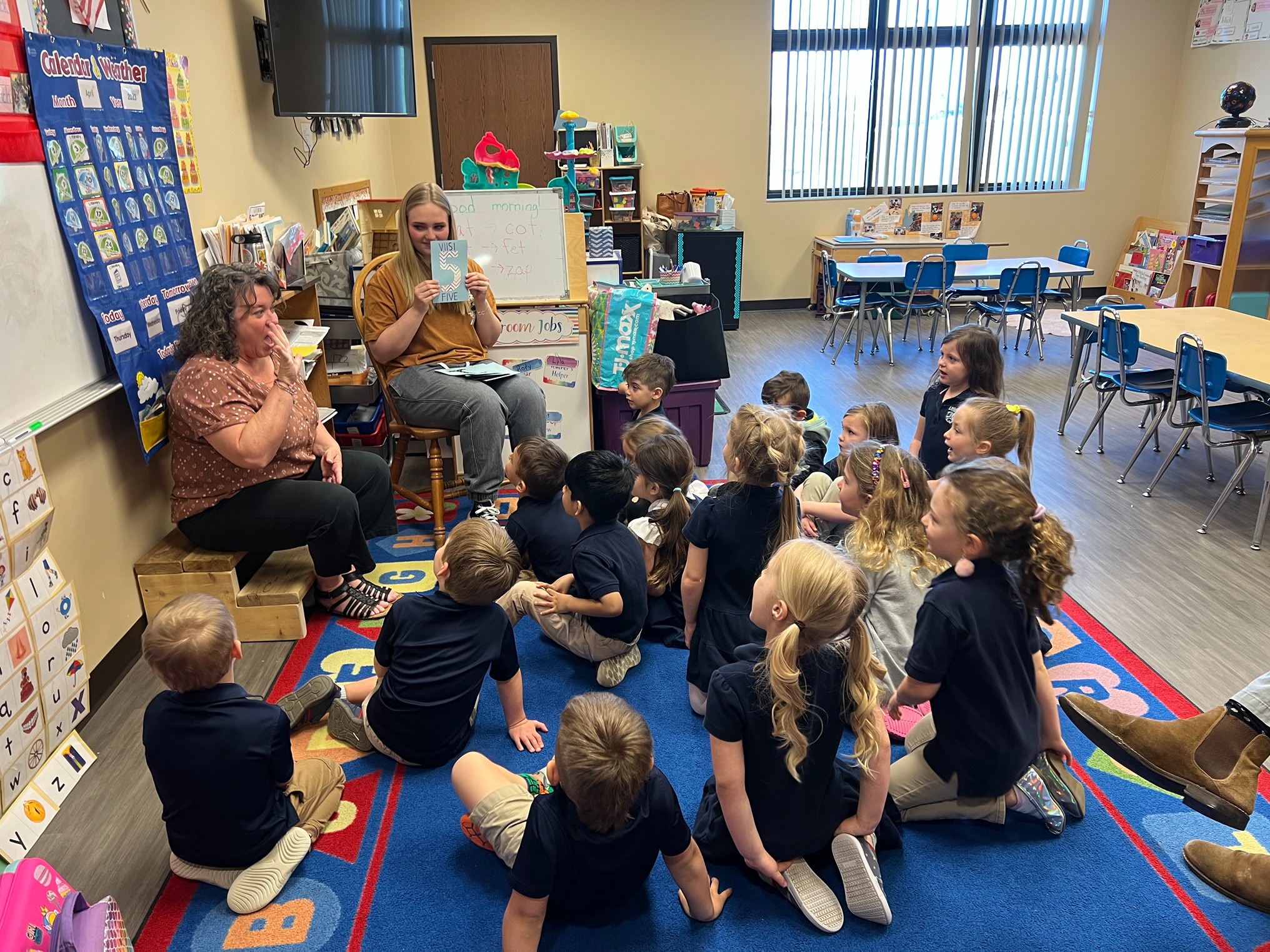 REGISTRATION DATES FOR THE 2024-2025 SCHOOL YEAR
Current Families
January 16th, 2024 at 7:00am
Alumni Families
January 24th, 2024 at 7:00am
New Families
February 1st, 2024 at 7:00am
Registration is a rolling process until classrooms reach capacity. Wait lists are only started once a classroom is full during open enrollment.
Please Join Us For An Informational Meeting For New Parents On October 10, 2023
The evening will kick off with a few words from school founders, Kelly Pedersen and Buffy Baca. They will share the philosophy and mission of the school, plus their visions for the future. Afterward, families will hear from the principal, classroom specialists, the Extended Care Director, and the Camp Legacy Directors. Members of the staff will then lead campus tours and answer questions.
When: October 10, 2023 from 5pm-7pm
Where: Legacy School, 6860 N. 166th Ave, Omaha, NE 68116
Who: Parents interested in enrolling students for the 2024-25 school year and beyond
IMPORTANT PARENT INFORMATION
TUITION
School tuition may be paid weekly, monthly, by semester, or for the entire year upfront through ACH. Tuition is not altered due to illness, vacation, days off, weather, holidays, or other unforeseen circumstances. Families with more than one student enrolled receive a 10% sibling discount.
Legacy School has an established Parent Advisory Board providing tuition assistance for families who apply and qualify. Learn more here: https://www.legacyschoolne.com/parent-advisory-board/
Legacy School also has a partnership with "The Children's Scholarship Fund," which provides scholarships to families who apply and qualify directly with their organization. The Children's Scholarship Fund was founded in 1998 to give children from low-income families the opportunity of private education. For further details regarding CSF, please visit their website: http://www.csfomaha.org.
UNIFORMS
Legacy School students wear the required school uniform every day.  Uniforms are available for purchase online through "French Toast."  To access our school uniform shop, enter our school code QS5RPKB.
Our uniforms include an embroidered navy shirt and khaki pants, shorts, or skirt.  Other options include a white blouse, jumper, and sweater. Tennis shoes or rubber-soled shoes are required to be worn for safety purposes.  Please do not send your child in cowboy boots or flip-flops.  We ask that girls please wear shorts, pants or tights under dresses or skirts.
School spirit wear may be worn on the last school day of your child's week. Friday for M-F classes and Thursday for T/Th Preschool. This includes T-shirts and sweatshirts with the Legacy mascot and any pants of choice (jeans, sweatpants, leggings, etc.). These are available for purchase at the school.
CAFETERIA
Your child will have access to our farm-to-table cafeteria each day.
If your student is enrolled in before care and would like breakfast, it is available in the cafeteria at 8:00 AM for $3.25. If your child will be having lunch at school, you have two options. Students may bring a cold lunch from home or purchase a school lunch for $4.00. Menus are available online.
You will need to preorder meals by the 20th of the month prior to the following month (i.e. Sept 20th for October). This is required to keep costs down, to reduce food waste, and to order the correct number of disposable plates to ensure the safety of our students during lunchtime.
To preorder meals each month, log onto your "Sycamore" account via the link in the upper right corner of the website. Go to: My Account | Cafeteria | Orders | Meal Orders (tab). Then, enter the quantity of meals to be ordered. Select meal from drop down box, and update when complete. Click on the green button to apply a meal payment.
EXTENDED CARE
All students except for our 3-year-old Preschool students can take advantage of Before or After Care. This is not a drop-in program. Parents must sign up for these options before the first day of school in the fall. Before Care opens at 7:00am and After Care closes promptly at 5:30pm.
After Care is special in that students will participate in various clubs while they are here. Students can select from these clubs and more: Art, Library, Board Games, Puzzles, Sports, Science, Technology, Music, Dance, and more.
Extended Care is available for select days when school is closed due to inservice or holidays. Before and After School Parents must sign up for care on these days ahead of time. Sign-up forms are emailed one month prior.
More details are provided prior to the start of the school year.
PARKING LOT PROTOCOLS
Legacy uses a valet system for all Pre-K through 5th grade students for drop off and pick up. Preschool parents do not follow this protocol as they will park and walk their children to and from the classroom.
Please read the Parent Handbook for all the details around this process.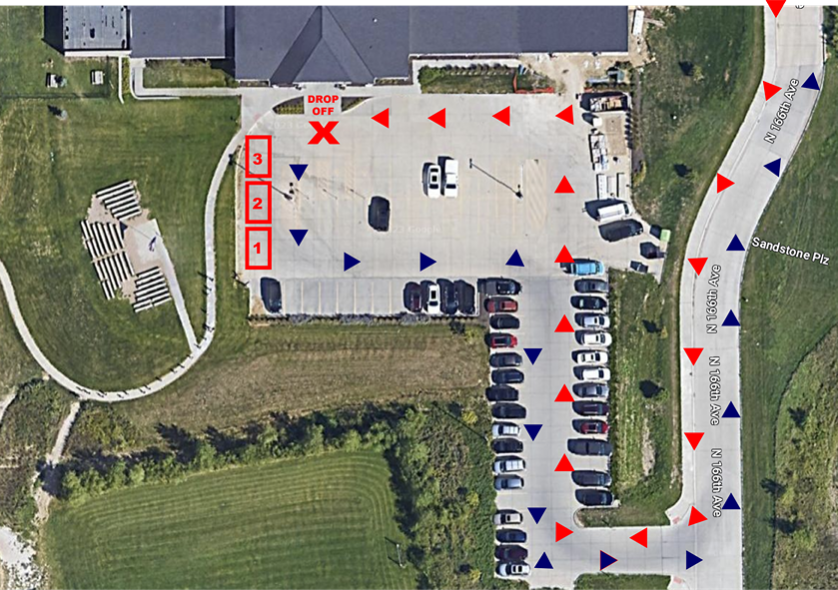 COMMUNICATION
Communication between school and parent is imperative every school year. Legacy School uses multiple streams of communication to ensure parents are up to date with school protocols, general school information, and classroom news.
WHAT COMMUNICATION TO EXPECT FROM THE SCHOOL:
Weekly newsletter with school announcements and key dates.
Class-Tag emails from their teachers with classroom-specific information. Please download the "Class Tag" App on your phone. You will receive a classroom invitation at the start of the year.
Text notifications for important updates like weather-related school closures or last-minute announcements. Your mobile number(s) are automatically signed up to receive these notifications when you enroll. If you want to opt-out of school text notifications, please call the school.
SOCIAL: The school updates their Facebook and Instagram accounts frequently with school news and pictures of what is happening every day. Make sure you follow them to stay up to date. Additionally, the Legacy Parents run and monitor a Facebook Group. Please ask to join HERE.
ATTENDANCE: If your student will be late or absent, please contact Renee Cole, our school secretary, at rcole@legacyschoolne.com. When a child arrives late, they must check in with her at the front desk before heading to their classroom.