Legacy School's private elementary school is the best private elementary nonsectarian school in Omaha. Our classrooms offer a place for students to excel beyond the typical standards.
The focus of the elementary curriculum is to supply the necessary skills that allow students to become lifelong learners.  Legacy private elementary School holds the highest educational expectations for students, as they attain their greatest potential.  Teachers draw on a variety of sources to best support each student's learning capabilities.
LEGACY SCHOOL PRIVATE ELEMENTARY SCHOOL
A PEEK INTO OUR PROGRAM
Elementary Grade Levels: Kindergarten-5th Grade
Student-to-Teacher Ratio: 9:1
Classroom Dress Code: Uniforms
Admission Deadline: None/Rolling
School Hours: 8:30 AM – 3:30 PM
Before School Care: Opens at 7:00 am
After School Care: Closes at 5:30 pm
PRIVATE ELEMENTARY SCHOOL IN OMAHA
Legacy Private School in Omaha was founded in 2008. Because of the exponential growth of the school, which formally was located on 168th and Blondo, a new school was built on 11 acres of land on 166th and Ida in 2015. Upon completion, Legacy School added its private elementary program, giving Omaha parents a new choice for their child's elementary education. This upcoming school year, Legacy School will be celebrating 13 years of educating students.
Legacy School in Omaha is an independent, non-sectarian private school. Legacy School is teacher-powered, giving teachers the ability to make their own decisions about their students' success. This ensures the core focus stays on students and their individual educational needs. With the student's education as the focus, Legacy School's private elementary classrooms offer students a place to excel beyond the typical standards.
ELEMENTARY ACADEMICS AND CURRICULUM
ELEMENTARY ADVANTAGES AT LEGACY SCHOOL
Students at Legacy School do not get lost in the crowd, as class sizes are extremely small compared to other Omaha private and public schools. Along with a teacher that holds a bachelor's or master's degree in education, every class has the support of a full-time teacher's assistant. Having this team of educators in every classroom allows for the flexibility necessary to educate the whole child based on individual needs.
All Legacy Private Elementary School teachers are experienced and skilled in differentiated instruction, giving each child the ability to learn on their level, at their own pace. With this kind of evolutionary teaching, teachers at Legacy School understand the importance of delivering instruction to each child through hands-on, project-based learning experiences.
Instead of teaching at a larger district, Legacy School elementary teachers choose to teach at Legacy because they are compassionate about teaching to each child. Teaching through differentiated instruction allows teachers to connect to each child's educational journey, giving teachers a new-found love for their occupation.
In addition to Legacy School's exceptional educational approach, the 11 acres of outdoor learning and playing space outside the physical building allows for real-world experiences that cannot be found anywhere else.
Students receive an ample amount of scheduled outdoor recess each day. Further, teachers often bring their lessons out of the classroom and into nature.
Legacy School's expansive 11 acres features a farm-to-table garden, in which student plant in the Spring and harvest in the Fall, a barnyard with goats and chickens, a Science and Nature Center, multiple recreational fields, an obstacle course, pavilions with picnic tables and much more!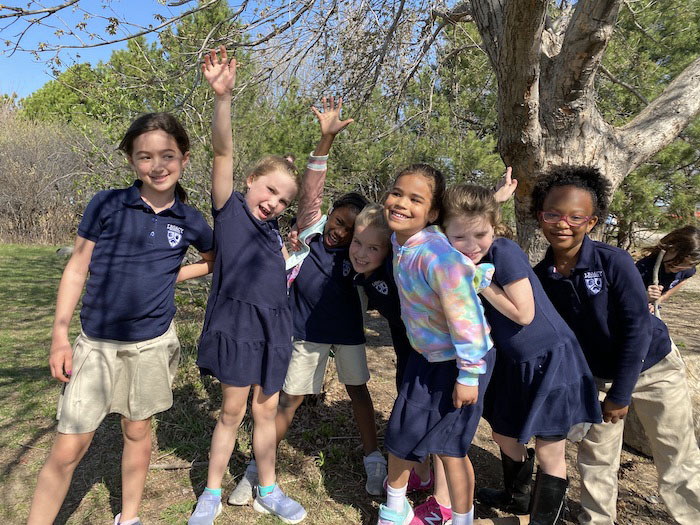 TAKE THE FIRST STEP
Schedule a visit today to see what makes our school unique