Offering Omaha Parents A New Choice In Education
Legacy School is an independent private school in Omaha, offering Preschool through 5th Grade education in a student-centered environment. The school was founded in 2008 as an Early Education Institution on 168th and Blondo. Because of exponential growth and an increased need, a new school was built on 11 acres of land on 166th and Ida in 2015. Upon completion, Legacy School added its private elementary program, giving Omaha parents a new choice for their child's K-5th grade education.
Legacy School maintains low student-teacher ratios and places teacher assistants in every classroom to ensure students receive the individual attention they deserve.  Students have an educational advantage while attending Legacy School, as they are taught on their level and at their pace.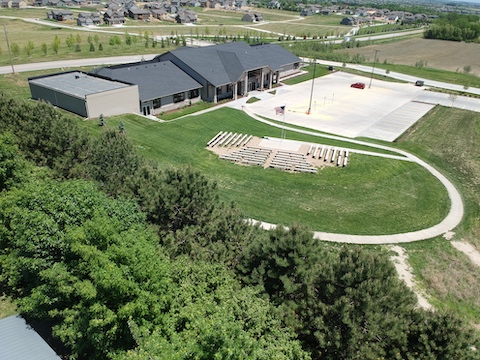 ALL THE WAYS LEGACY IS DIFFERENT
INDIVIDUALIZED INSTRUCTION
At Legacy School, teachers understand that students have different needs when it comes to learning.  That's why we use a differentiated instruction approach in which teachers proactively plan their lessons based on their students' strengths.  With this style of learning, teaching is evolutionary as students and teachers learn together.  While the teachers may know more about the subject at hand, they are always learning about how their students learn.  In turn, teachers can refine each child's learning experience by providing learning activities that cater to the students' strengths, not by a one-size-fits-all learning approach.
Students at Legacy School do not get lost in the crowd, as class sizes are extremely small compared to other Omaha private and public schools.  Each classroom has a teacher as well as a teacher's assistant and is capped at 18 students.  Our small class sizes allow Legacy School teachers to work on each child's academic needs.  This allows students to excel and attain the highest curriculum standards.
Legacy School is situated on 11 acres of land, which provides the space for children to explore, discover, and experiment.  Playing and learning outside nurtures a child's creativity and problem-solving skills and provides the opportunity to develop their imagination and physical capabilities. Legacy offers:
Soccer Fields
Baseball Fields
Obstacle Course
Pickleball Court
Gaga Pit
Science and Nature Center
Pavilions with Picnic Tables
Farm-to-Table Garden
Barnyard with Goats and Chickens
Legacy's farm-to-table meal option is available for those that stay for a full day of school. Legacy gets many of its ingredients for the cafeteria from the garden, located on the 11 acre campus. In the spring, classes are assigned a vegetable to help plant, water, and weed. Once fall arrives, students then harvest the vegetables. After, parent volunteers work together to cut and freeze vegetables, which are used throughout the school year in our meal program.
Legacy School students and parents have the opportunity to give back to our community through our Giving Tree program. Each project gives our young learners a sense of community and caring. Examples of organizations that we have helped include the Food Bank for the Heartland, The Bethlehem House, The Open Door Mission, Ted E. Bear Hollow, and many more.
In the past, we've also had families at our school that were mission workers in other countries. With their help, we have built a well in Mali, West Africa, in 2012, and have sent shoes to children in Nairobi, Kenya, in 2016. In the spring of 2018, Legacy also received the Top Fundraising Award from the Leukemia and Lymphoma Society – Omaha.
The best way to experience Legacy School is in person. Every fall we host an Informational Open House for our potential new families. Attendees hear from school founders, Kelly Pedersen and Buffy Baca, as they share their vision for the school and what to expect once enrolled. In addition, key members of the staff – like our Camp Legacy and Extended Care Directors – will be available to answer questions and lead campus tours. This is the perfect opportunity to get to know Legacy School. We hope to see you there!
If you miss this event, please contact the school to schedule a tour. Please note that resources may be limited during the school year, but we will make every effort to try  to accomodate a visit. No school tours are offered during the summer as Camp Legacy is using the campus.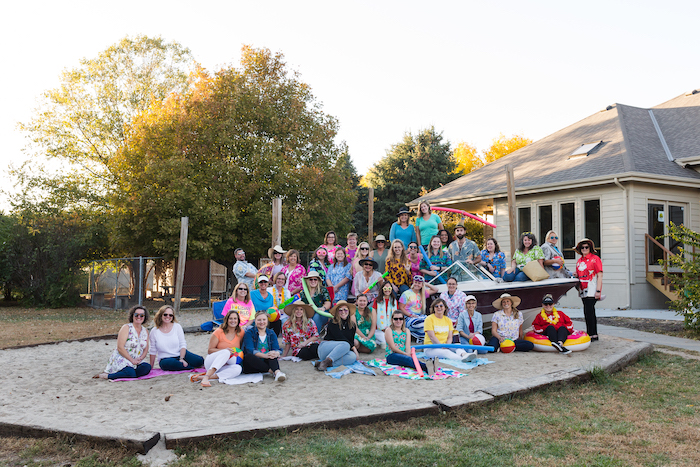 Legacy School is teacher-powered, giving teachers the ability to make their own decisions about their students' success. This ensures the core focus stays on students and their individual educational needs. With the student's education as the focus, Legacy School's private elementary classrooms offer students a place to excel beyond the typical standards.
Because of the competencies early educators must have to guide development effectivity, we require all of our teachers, Preschool-5th Grade, to hold at least a Bachelors Degree in Education, with many having a Masters Degree as well.  With a degree, our teachers have the skill, experience, and knowledge to structure learning experiences that guide the development of children's creative problem solving and conceptual thinking.