Legacy School couldn't create a farm-to-table lunchroom without the farm! Our science specialist, Mrs. Pierce, leads our students in planting and managing our farm each spring. They each get assigned a Burpie crop, then learn how to properly weed, till, plant and water to get them started. Some even add our homemade compost to the seedlings to help them grow.
Over the summer, Camp Legacy kiddos start to harvest the crops and the classrooms finish the job when they return in the fall. All the food goes directly to Cookie who uses it fresh, then cans and freezes it to use throughout the school year. From their hands to their bellies, these students get to experience what it is like to grow their own food.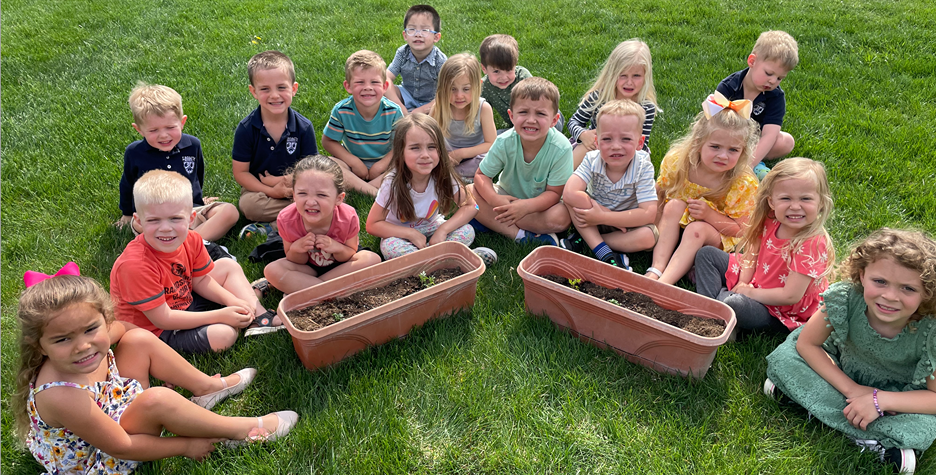 PreKindergarten : Cherry Tomatoes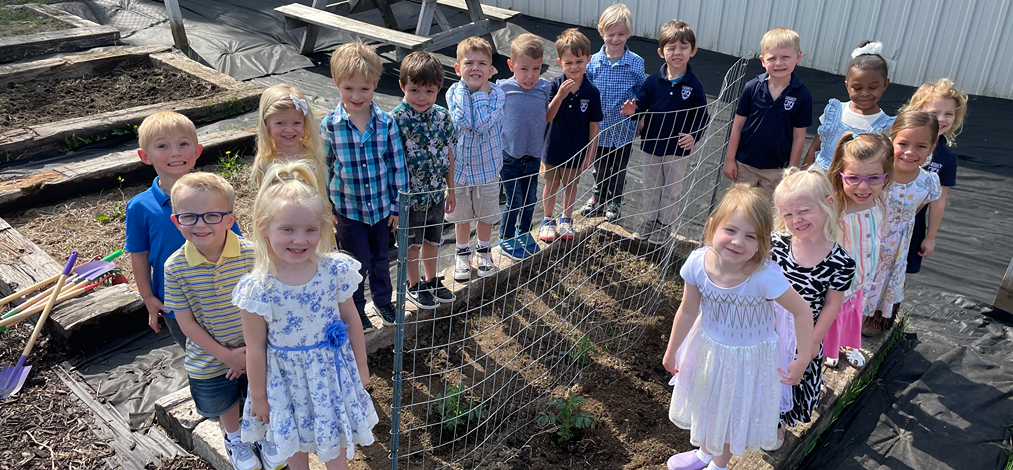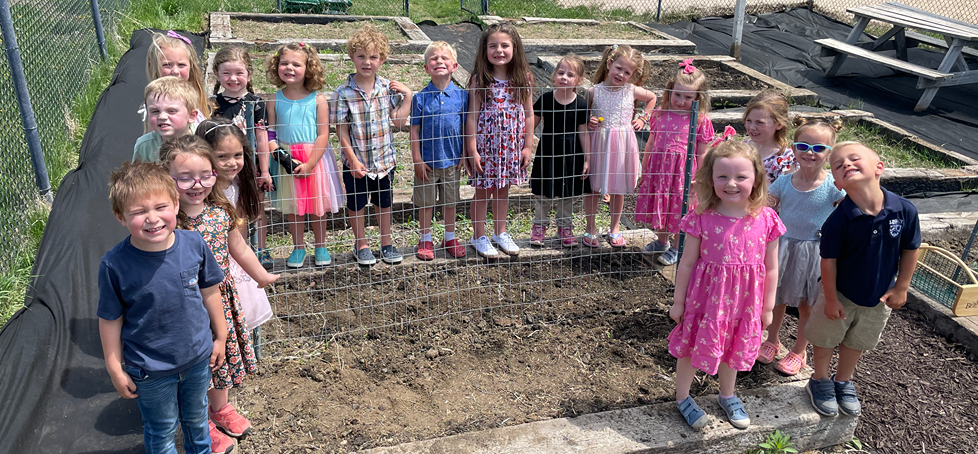 PreKindergarten : Watermelon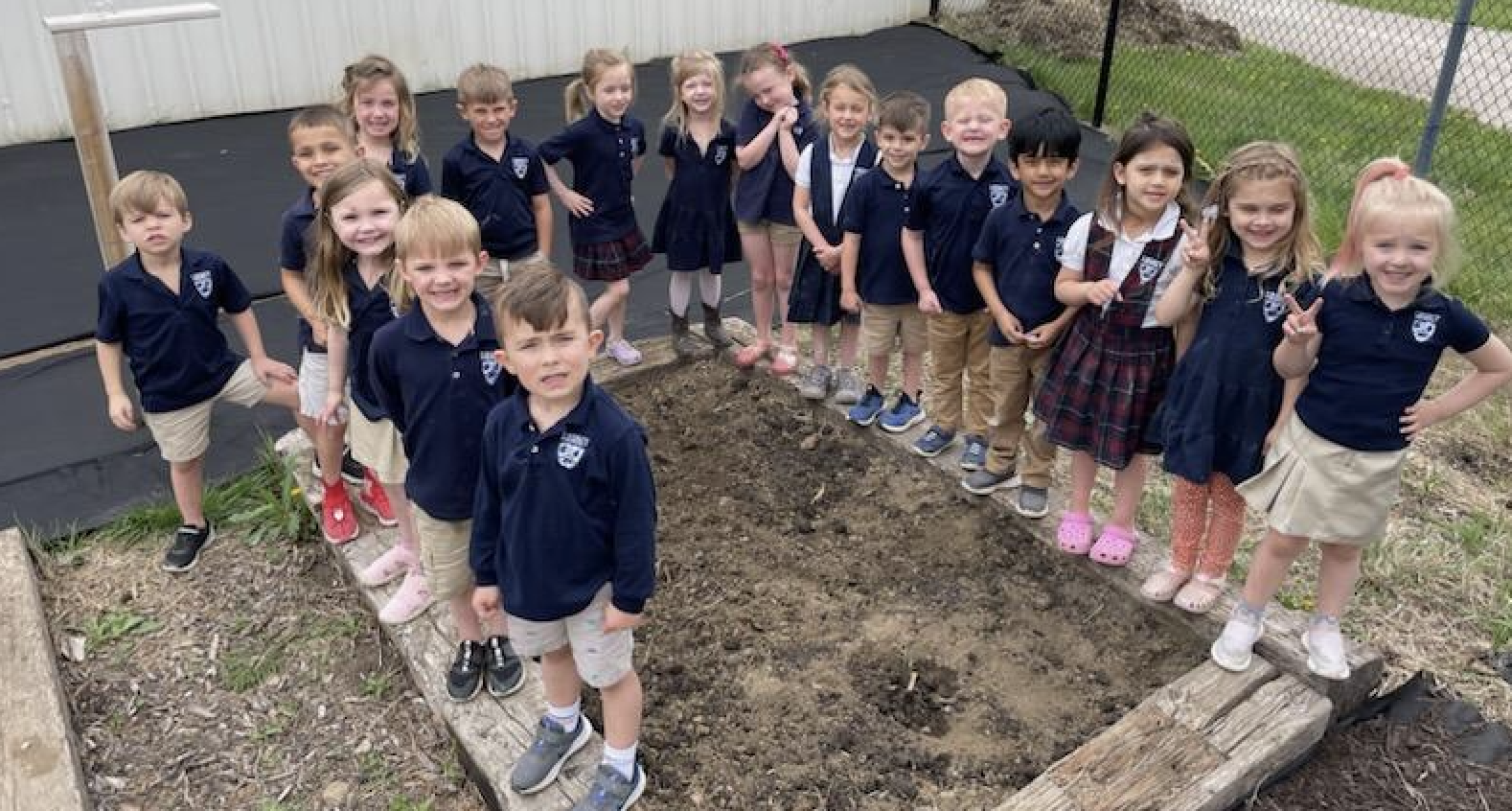 PreKindergarten : Green Beans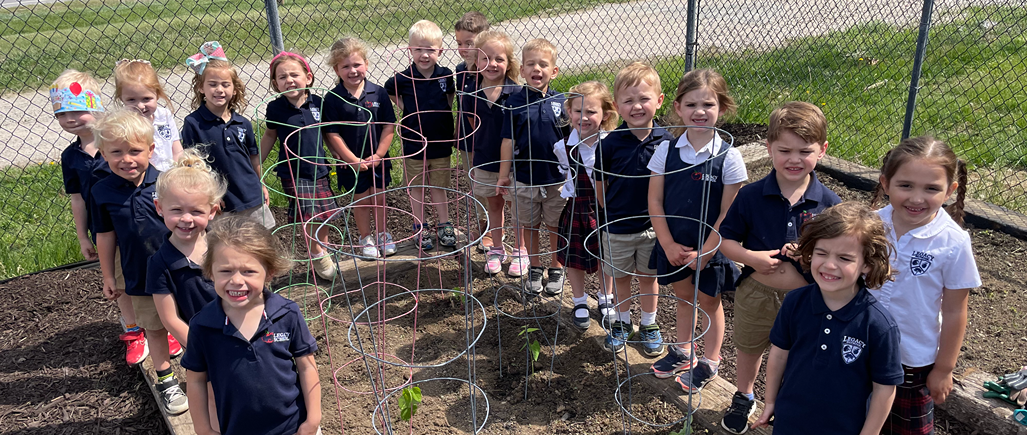 JrKindergarten : Cucumbers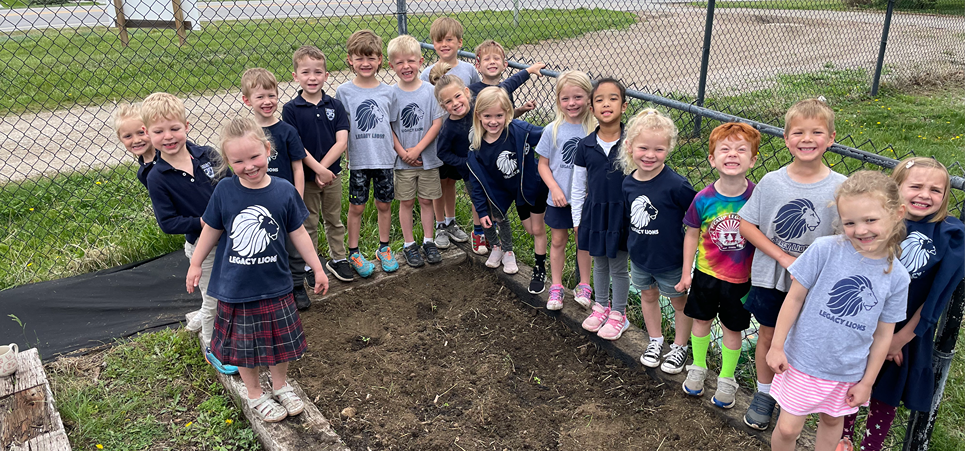 JrKindergarten : Tomatoes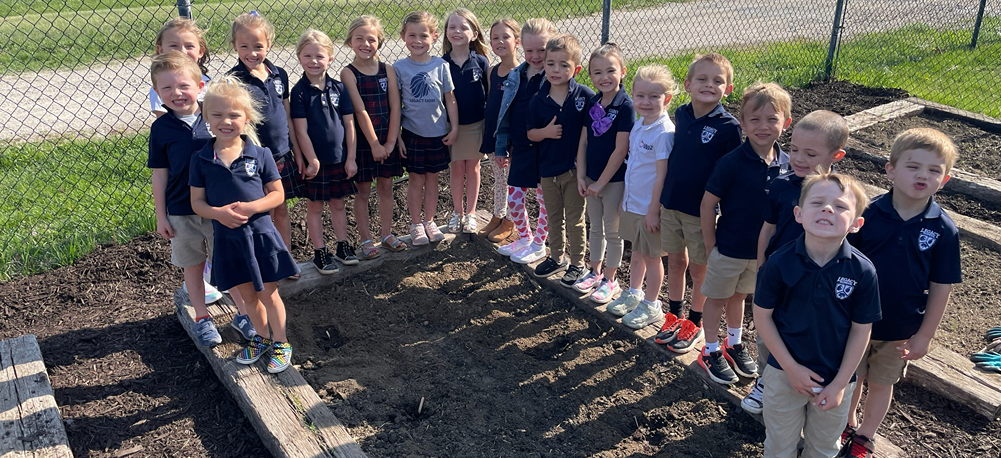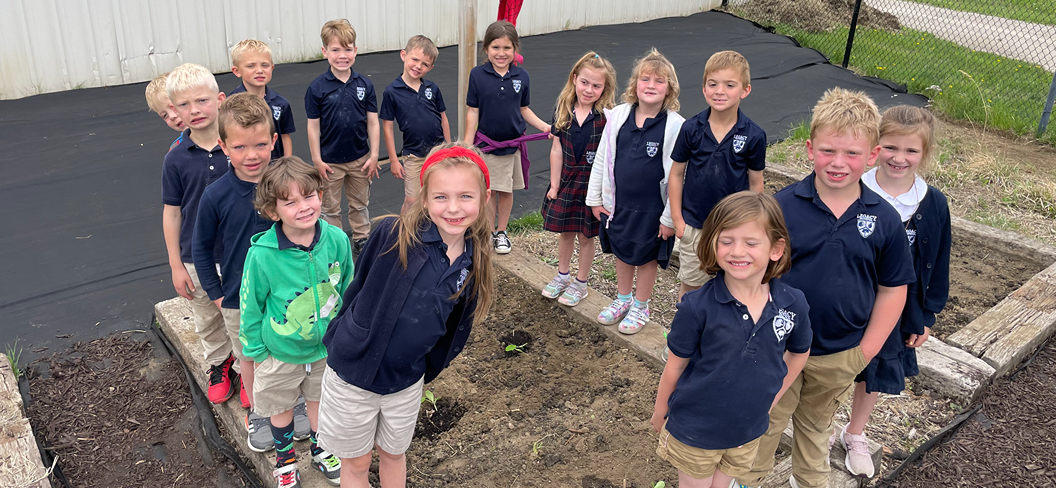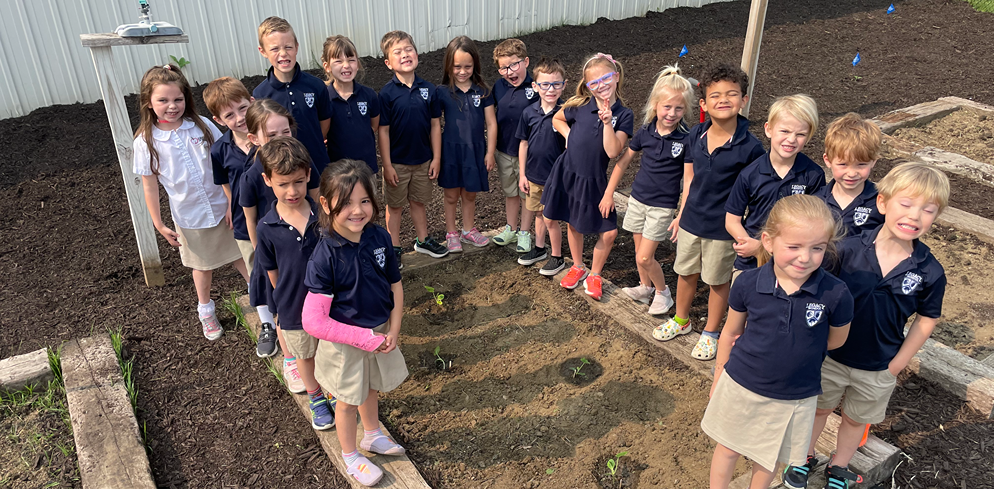 1st/2nd Grade Combo Class : Onions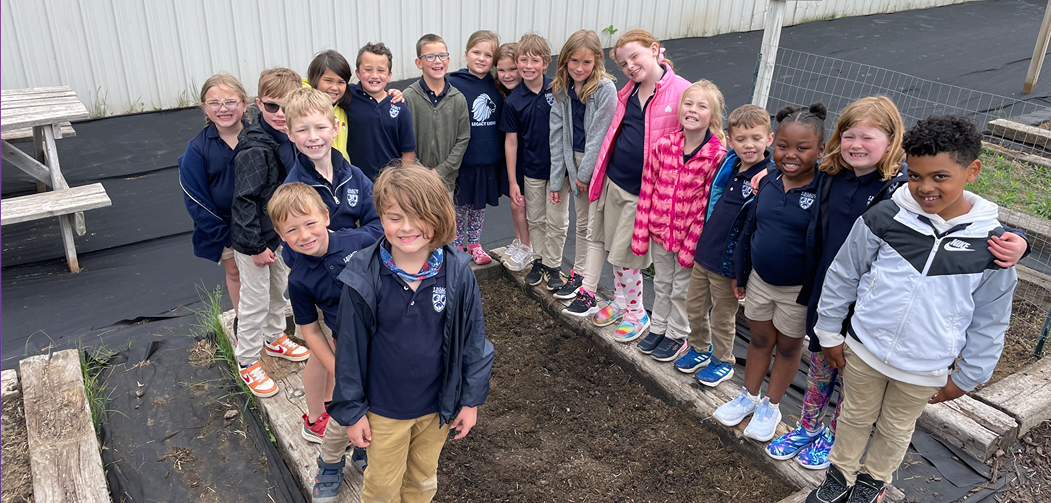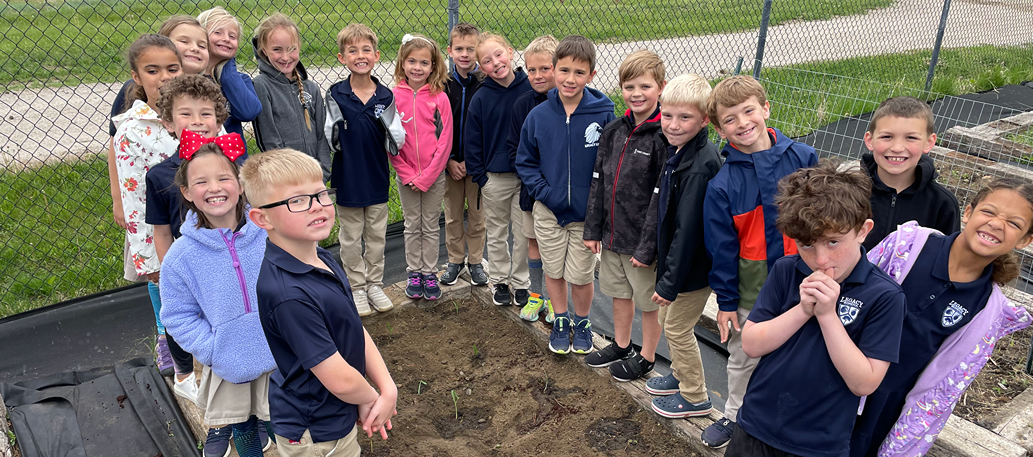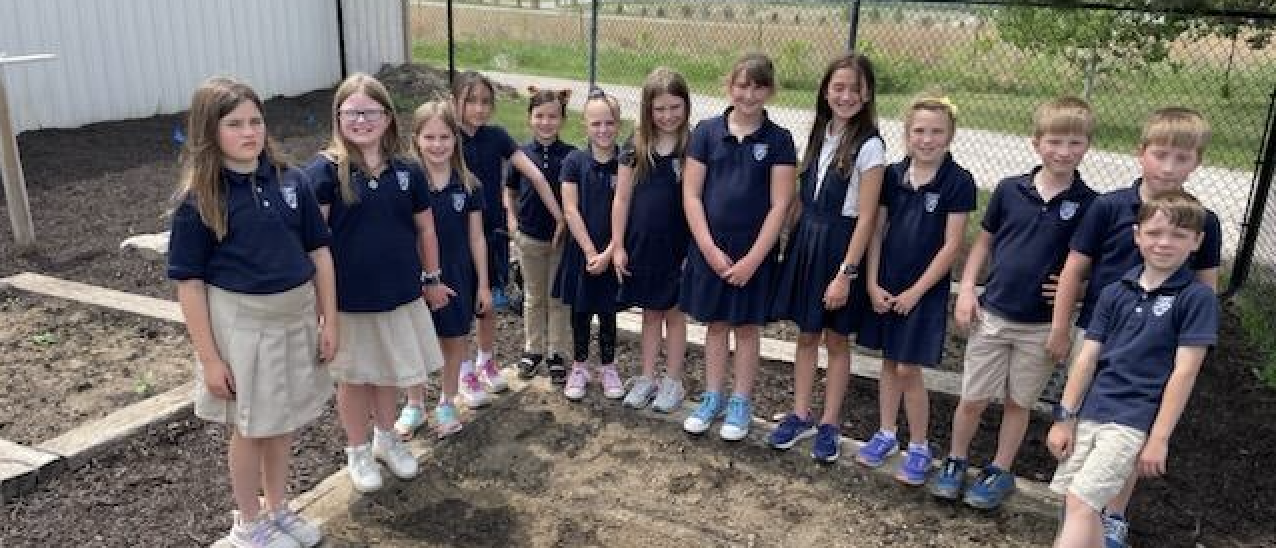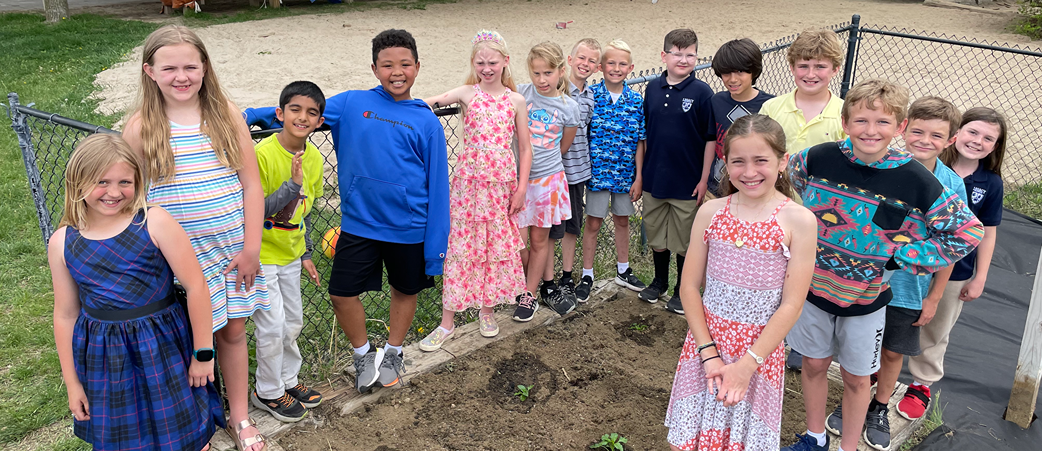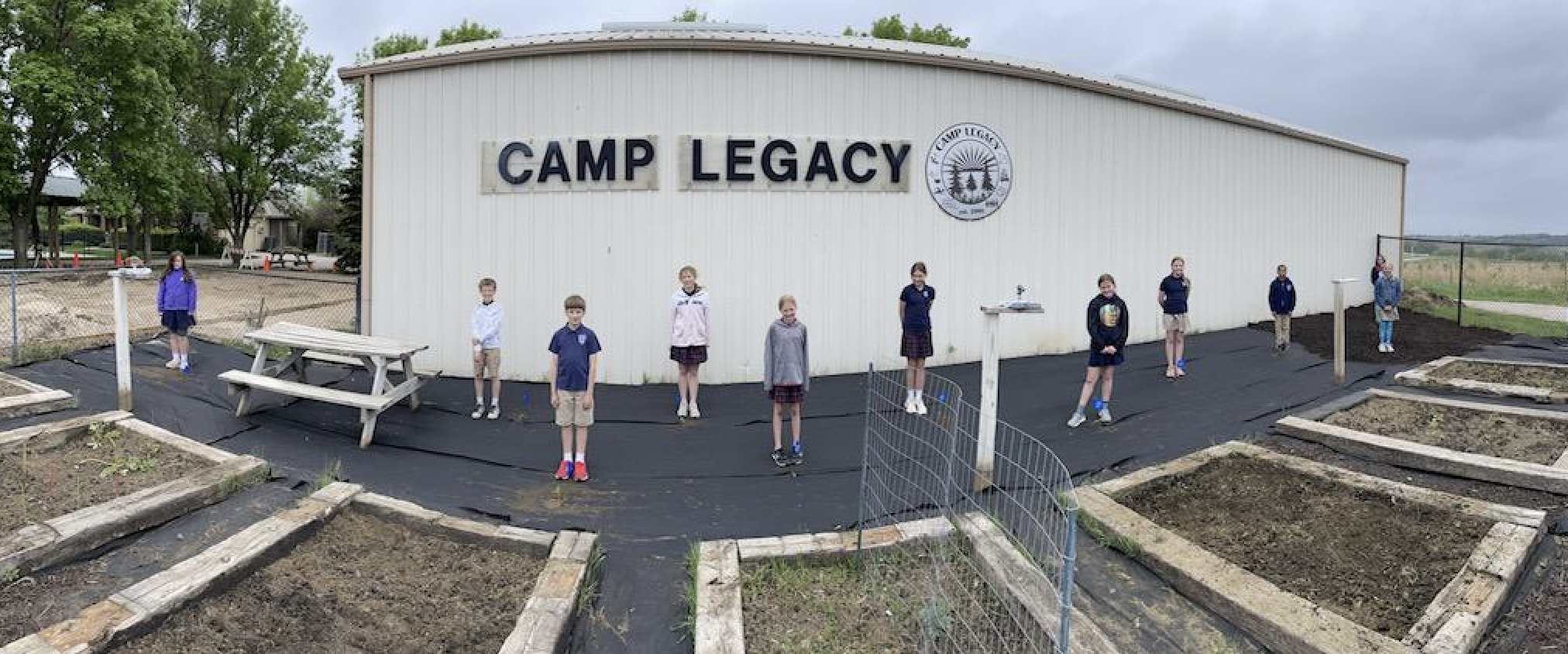 Legacy School is a private, elementary school located in Omaha, Ne. We are unique in that we keep our class sizes small and provide each teacher with a teaching assistant to keep the student-teacher ratio near 9:1 in each classroom. This allows the school to feel like a small community and everyone is invested in the success of our students.
All teachers are degreed educators, most master's-level educated. They differentiate their classroom instruction allowing each student to learn on their own level, at their own pace.  Legacy School sits on a beautiful 11-acre campus, so students have multiple opportunities daily to be outdoors…learning and playing in the natural environment.  
Come see the difference at Legacy School.