According to PBLWorks.org, Project Based Learning (PBL) is a teaching method in which students learn by actively engaging in real-world and personally meaningful projects. At Legacy, we understand that this style of teaching motivates students and creates a connection to the material that cannot otherwise be attained.
Second Grade Dives Into Art
Recently, our Second Graders experienced a Project-Based Learning assignment focused around the book The Dot by Peter H. Reynolds. The key message within the story is to "just make your mark and see where it takes you". Mrs. Scott had her students answer the question: what does it means to make your mark and see where it takes you?
The Next PBL Chapter Was A Field Trip
Once the students identified their "dot", the class took a field trip to Main Street Studios and Gallery in Elkhorn. The wonderful owners and artists shared their crafts with our students. They were able to explore a myriad of materials and techniques used to make a variety of art installations. During this hands-on experience, the class even designed a fused glass piece of their own.
Curating Their Own Art Gallery
The project concluded with the students hosting an Art Show in the classroom. Family, friends and Legacy students were invited to view the students' artwork inspired by these artists and more:
Jackson Pollack – American Abstract Expressionist
Georges Seurat and Paul Signac – French Painters of Pointillism
Wassily Kandinski – Russian Painter and Art Theorist
Mandala Artwork – Spiritual Asian Art
Tyler Curnes – Local Fused Glass Artist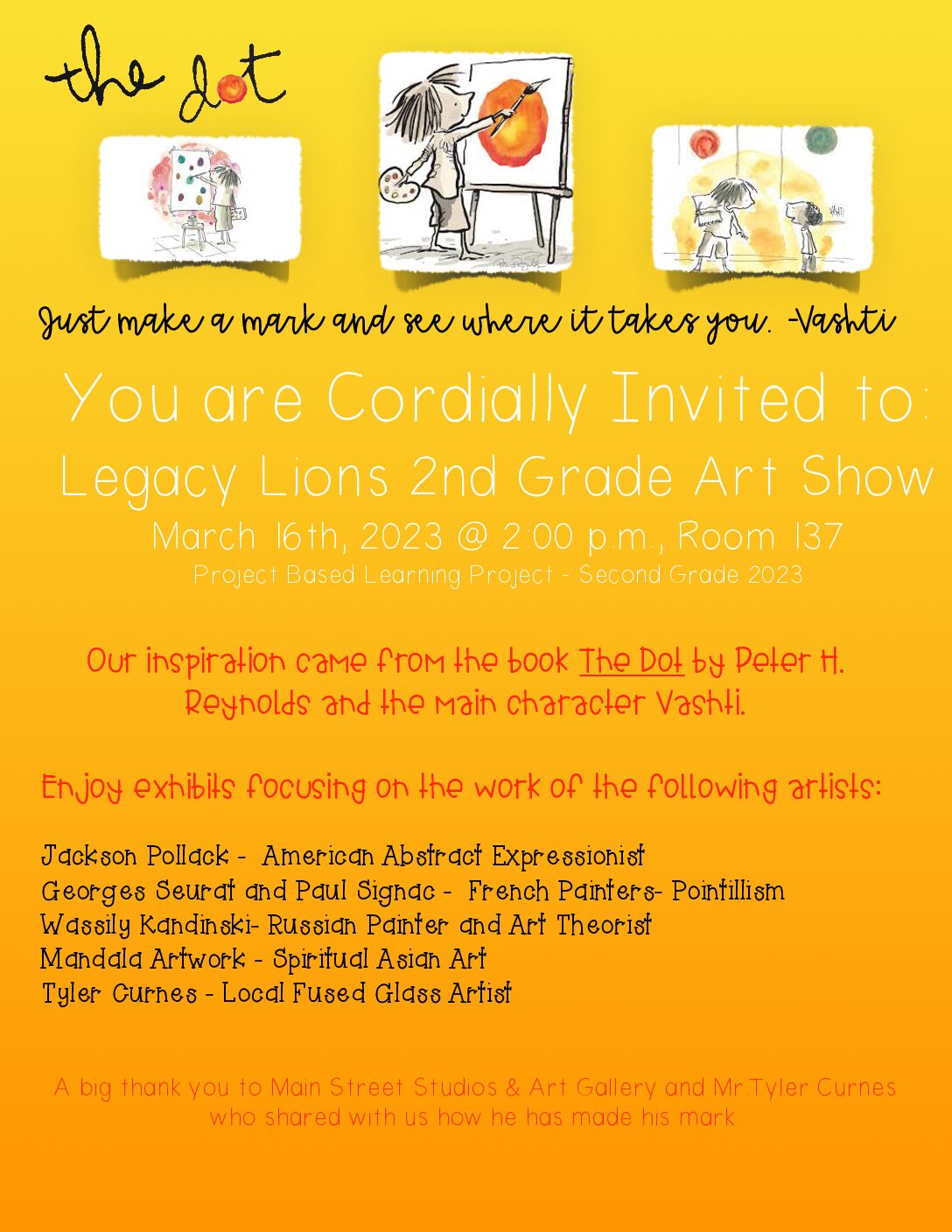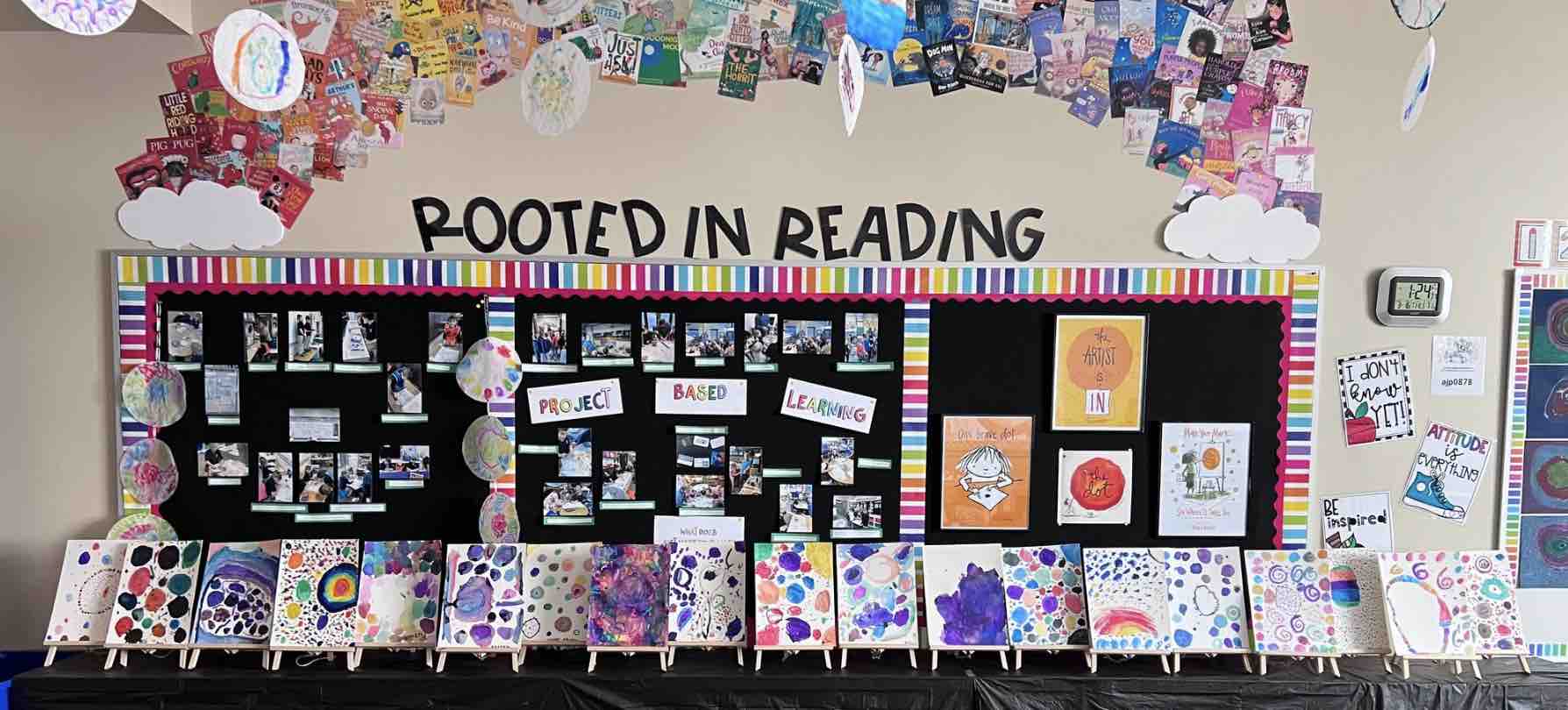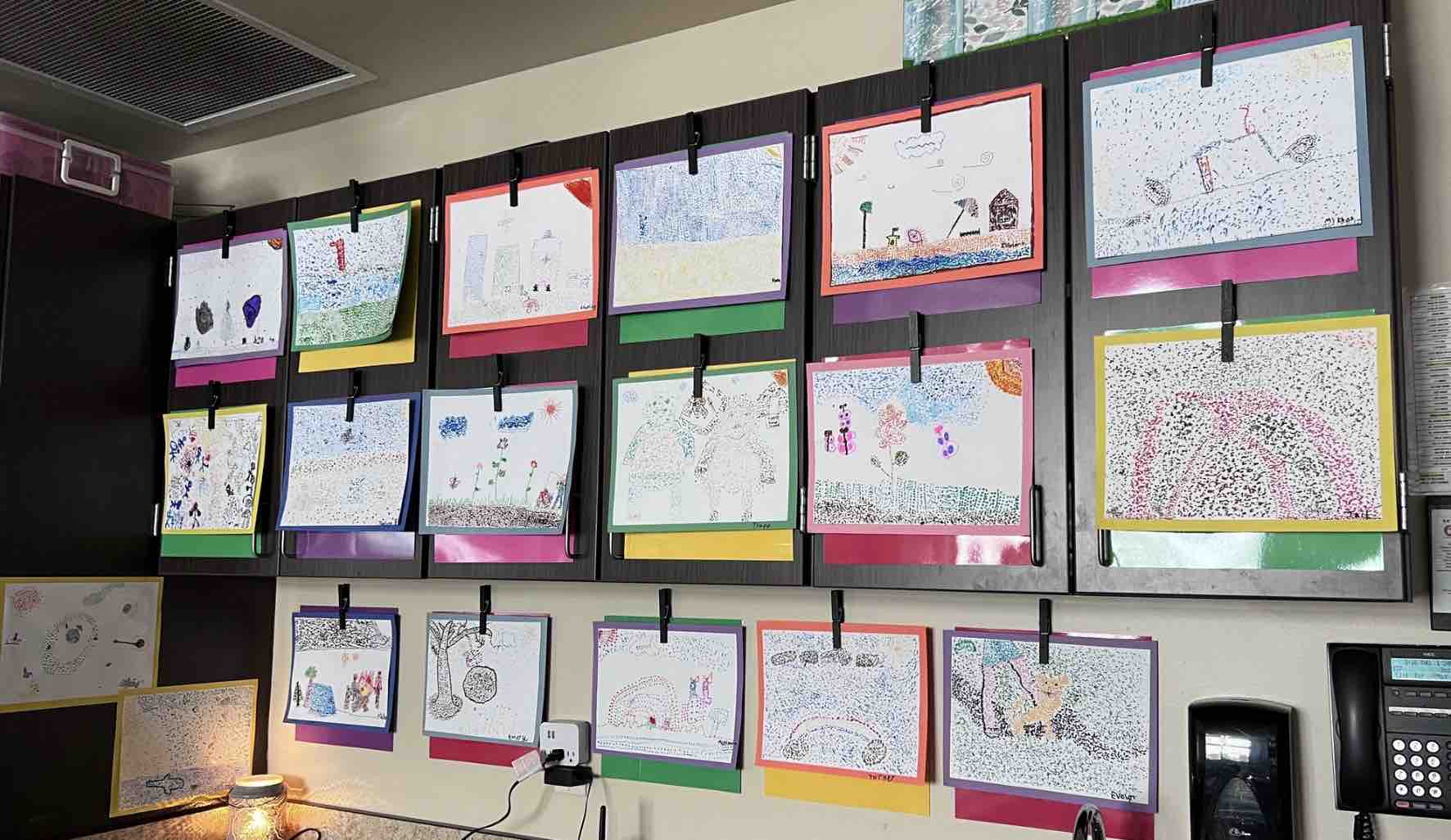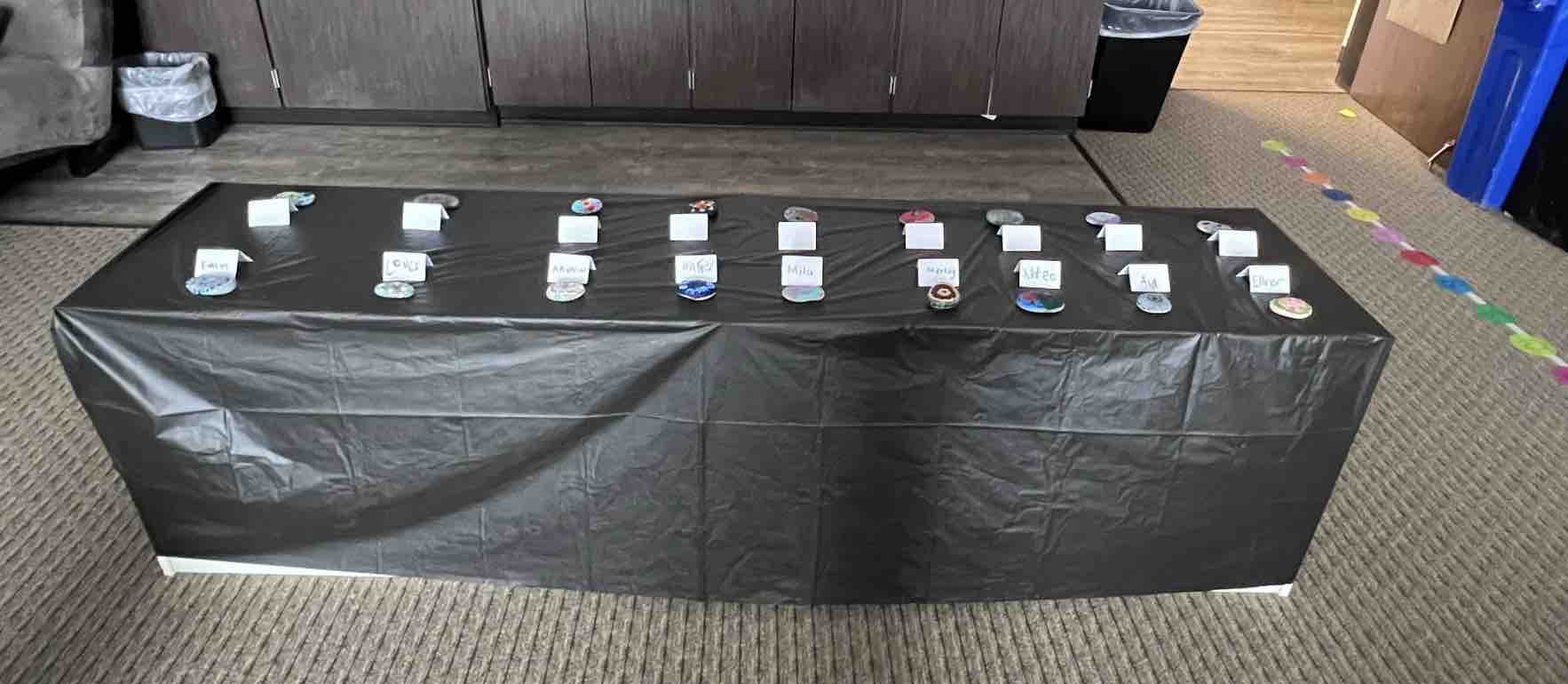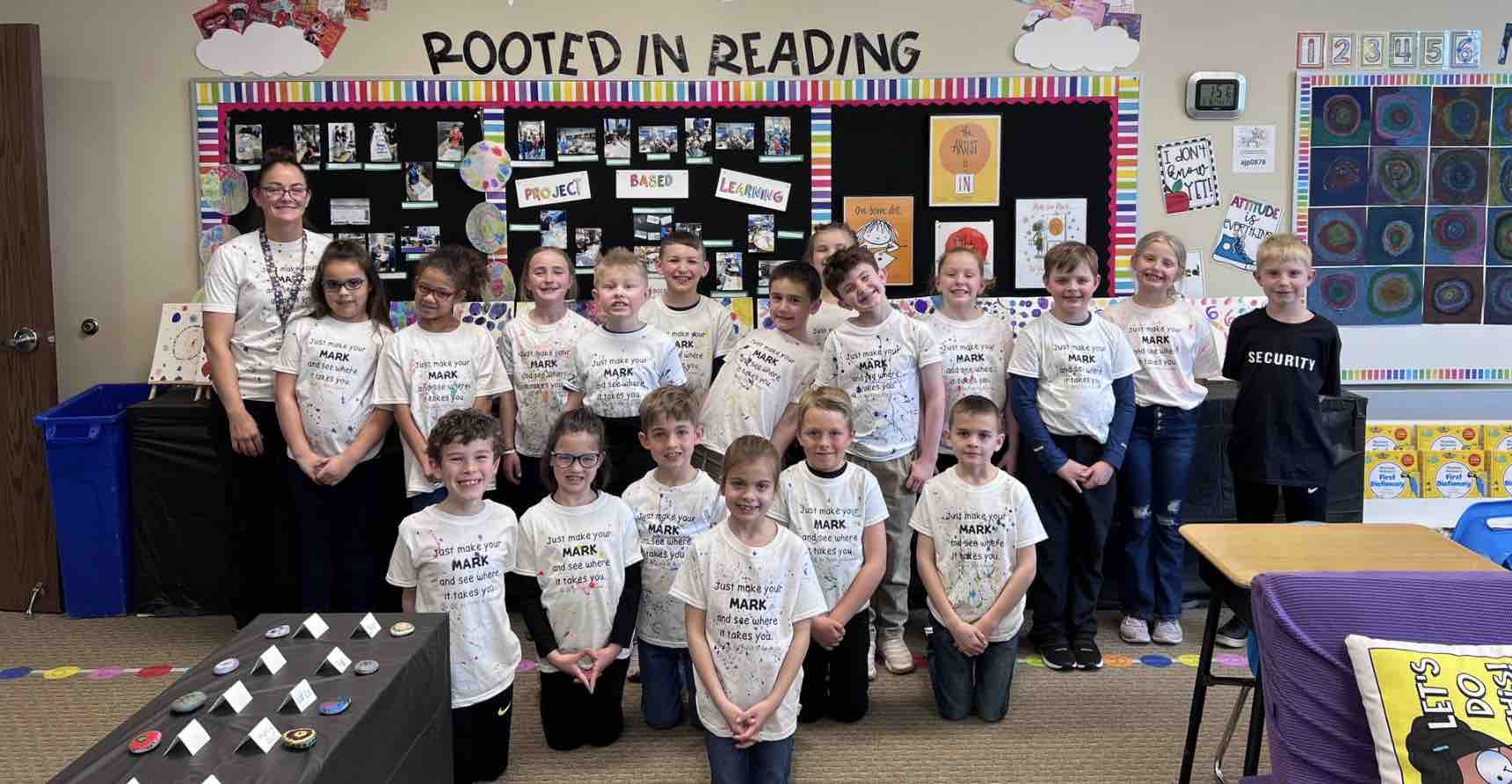 Located in Omaha, NE, Legacy School is an independent, private early childhood eduction school with classrooms for preschool children through 5th grade.  The school specializes in small class sizes, differentiated instruction and high academic standards. Situated on 11 acres, our students experience a one-of-a-kind learning environment both outdoors and in the classroom. If you are interested in sending your child to Legacy, please contact us.