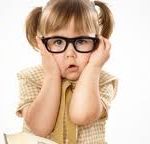 The transition back to class after summer ends is often a daunting task for both children and their parents. Late nights soon turn into early bedtimes. Sleeping in soon turns into early morning alarms. All of these changes and the thought of new friends can give a child a range of emotions about returning to school. Though each child responds differently about going back to school, the following 5 ways to combat those Back to School jitters might make the transition smoother.
5 Ways to Combat the Back to School Jitters
A week or two before school begins, start preparing children for the upcoming transition by getting them back to the school year routines, such as realistic bedtimes and selecting tomorrow's clothes.
Acknowledge your child's worry and explain that, like any new activity, starting school can be hard but soon it will become easy and fun as they get to know their peers and the teacher.
Role play situations with your child, including saying goodbye, as well as sharing and playing with others in the classroom.
 Let children take an active role in choosing and and delivering school supplies. They'll be more enthusiastic to use the supplies that they brought and will be excited to put those supplies to use.
Attend Back to School night on August 23rd. Back to School night is a time when parents and their children can meet the teacher as well as get acquainted with their new classmates.
THE LEGACY SCHOOL ADVANTAGE
A New Choice in Education
Take A Tour
Thank you for your interest in Legacy School. We encourage you to schedule a tour and see what makes our school unique! Classes, differentiated instruction and high academic standards all in a private school setting. Our 11 acres of land provide an outdoor education you will not see anywhere else. We invite you to come tour our school today!
Outdoor Education
Legacy School sits on 11 acres of land, allowing for expressive, outdoor educational experiences for all students. Our outdoor learning and playing space allows for real world experiences that cannot be found anywhere else. We utilize our unique location, with 11 acres of land for outdoor education and outdoor play, thus a chance to spend more time in an outdoor education setting. New to Legacy School this year is a barnyard that holds both chickens and goats and a farm to table garden.
Legacy Scholarship
We are proud to unveil our new Legacy School Scholarship Program. Students who attend Legacy from 1st grade are eligible for a $500 scholarship towards higher learning. This scholarship can be used for college or trade school upon graduation from high school. We are very excited to give back to our students. We know each child has the potential to succeed at whatever goal they set for themselves. cCan't wait to help your student celebrate their high school accomplishments and continue to their higher education.