What did you want to be when you grew up? An astronaut? A doctor? Nurse? Scientist? Students in Mrs. Behrens' and Mrs. Northrop's Kindergarten classes explored what they want to be when they grow up by completing a project-based learning project on community helpers. Throughout the last few months, Kindergarten students welcomed Legacy School parents into their classroom to talk about their jobs, experienced several field trips, had their very own job fair, and presented what they want to be when they grow up. What is Project-Based Learning (PBL), and what did students learn from this project?
What is PBL?
PBL is short for project-based learning. Students in all Legacy School elementary classrooms get to partake in these distinctly different projects several times a year. PBL activities are driven by a question in which students actively search for the answer to that specific question. This gives students the ability to develop 21st-century skills such as critical thinking, decision making, and leadership capabilities in a classroom setting. For more information on what project-based learning encompasses and why Legacy School implements it visit our blog post on "Project-Based Learning and How it Helps Students Engage in Their Learning."
Kindergarten Community Helpers PBL
All PBL projects start with a driving question- "What do you want to be when you grow up?".  That's a tricky question to come up with an answer on the spot. So, with a bit of help from parents, the Bennington Fire Department, Wildlife encounters, and a "job fair," students were able to decide what they want to be when they grow up!
Legacy School Parents Visit as Community Helpers
From a UPS driver to a nurse, Kindergarten students had the opportunity to ask several Legacy School parents questions about their jobs. They found out what they enjoy/dislike about their jobs, why their job is important, and even got to try out some of their tools, such as a stethoscope. They also got to experience what it was like to sit in a police car as well as asking Legacy's own principal about his job at the school!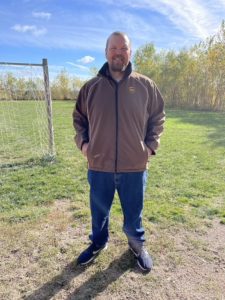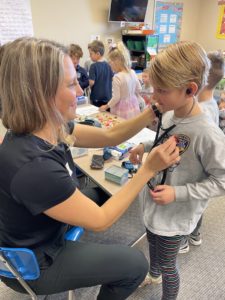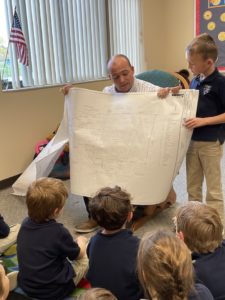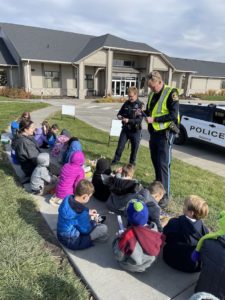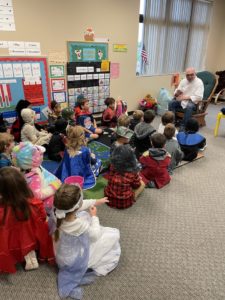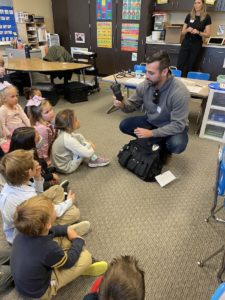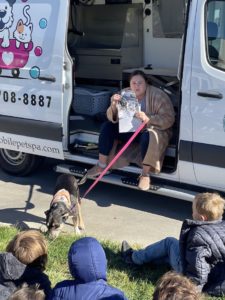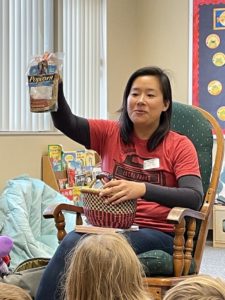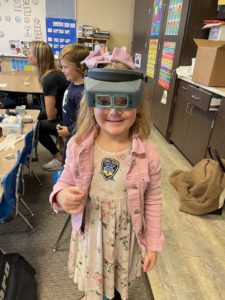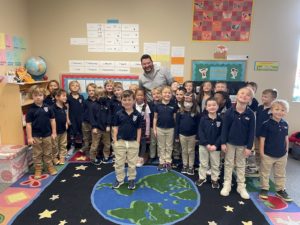 Students learn from Bennington Fire Department and Wildlife Encounters
Along with learning from Legacy School parents, Kindergarten students visited the Bennington Fire Department. There, students got to see, in person, what a fire station looks like, what tools they use, and ask firefighters about their job. Also, Wildlife Encounters came to the school to present. Not only did students get to see various animals, but they also got to ask the presenter about his job!!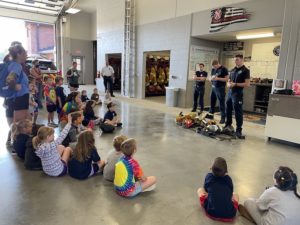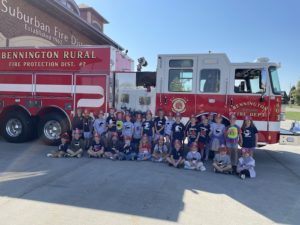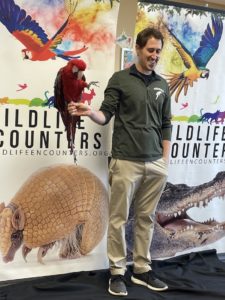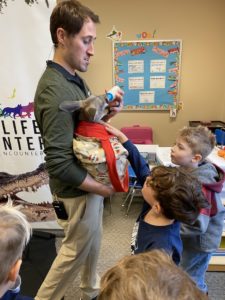 Students Try Out a Variety of Jobs with a Mock Job Fair
After students learned from Legacy School parents and other community helpers, Kindergarten teachers, Mrs. Behrens' and Mrs. Northrop set up a mock job fair for students to try out a variety of jobs! Jobs they got to try out included a doctor, hairstylist, artist, police officer, photographer, musician, construction worker, baker, real estate agent, and veterinarian.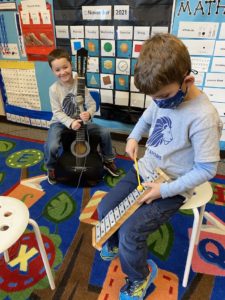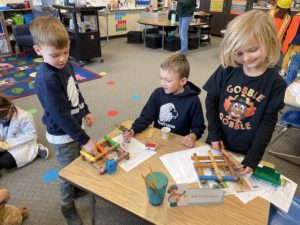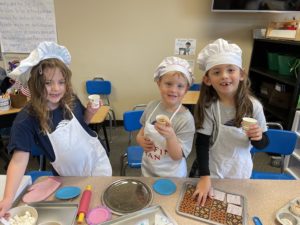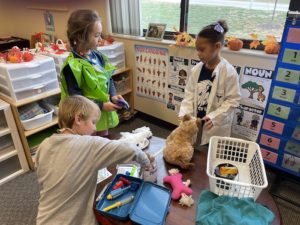 Students Present What They Want to Be When They Grow Up
Lastly, students got to decide what they want to be when they grow up using the information they had from all the presenters and the job fair. Each student presented to the class by saying their name and job, what tools their job required, what they wear for this job, and why their job is important.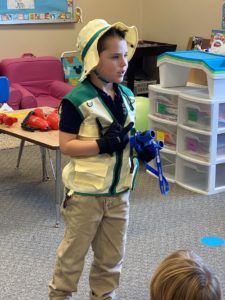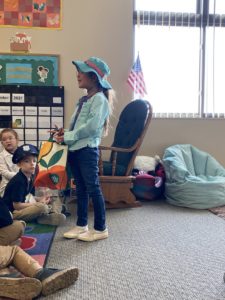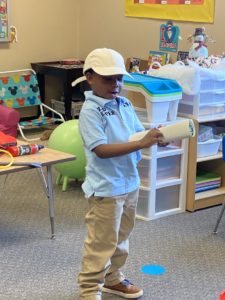 What did Kindergarten Students Learn from Their Community Helpers PBL?
Throughout the community helper project, Kindergarten students learned about all different kinds of jobs in the workplace. Even though the job they chose to present might not be their job when they get older, they learned about careers in a real, tangible way. The skills used during this project prepares students for the challenges, problems, and questions they may face during their lifetime when it comes to choosing an actual job. Also, they had a lot of fun exploring different job options within the Omaha community!
The Legacy Private School in Omaha Advantage
A New Choice in Education
Take A Tour
Thank you for your interest in Legacy School. We encourage you to schedule a tour and see what makes our school unique! Classes, differentiated instruction and high academic standards all in a private school setting. Our 11 acres of land provide an outdoor education you will not see anywhere else. We invite you to come tour our school today!
Outdoor Education
Legacy School sits on 11 acres of land, allowing for expressive, outdoor educational experiences for all students. Our outdoor learning and playing space allows for real world experiences that cannot be found anywhere else. We utilize our unique location, with 11 acres of land for outdoor education and outdoor play, thus giving students a chance to spend more time in an outdoor education setting. New to Legacy School is a barnyard that holds both chickens and goats and a farm to table garden.
Legacy Scholarship
We are proud to unveil our new Legacy School Scholarship Program. Students who attend Legacy from 1st-6th grade are eligible for a $500 scholarship towards higher learning. This scholarship can be used for college or trade school upon graduation from high school. With that said, we are very excited to give back to our students as we know each child has the potential to succeed at whatever goal they set for themselves. We can't wait to help your student celebrate their high school accomplishments and for them to continue onto their higher education journey.