The term "school choice" means giving parents the power and opportunity to choose the schools their children attend. The parents at Legacy School chose to send their children to a small, private, non-sectarian school that prides itself on small class sizes, differentiated instruction, flex seating, experienced teachers and assistants, plus an 11-acre campus where students learn and play in nature. This learning community offers a voice to parents. It embodies collaboration and cooperation between staff, students, and families. Legacy School allows educational opportunities not available in a typical school setting.
The students at Legacy School are in a unique learning environment. Their background is specific to the experiences they have had at Legacy School. These are the educational perspectives of the following students who attend Legacy School, where parents have a choice.
School Choice: Perspectives from Legacy School Students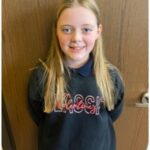 Avery L.- 5th grade
"I get to work on stuff that is at my level. I am not bored. We have great food at Legacy! We have smaller classrooms, and teachers can be focused on each kid. We have a lot of places to play at recess with different things to do. Flexible seats allow you to be comfier, and it's easier to work that way."
Cooper S.- 4th grade 
"I love being a Student Ambassador. The jobs you get to do are always different… Greeting people, doing the recycling, and hanging the flag. Classes are smaller, and you can better focus. Teachers can concentrate on each kid more. I love after-care clubs because I can hang out with my friends and play sports or board games. We get to have our own lockers and two recesses. We have two teachers, and they make it fun. We have fun chairs in our room. It's easier to get help when you have two teachers."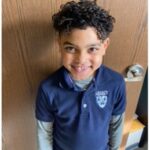 Laiden F.- 2nd grade
"I like to have recess and like working with my teachers. 
I like iPads and working at the circle table. You can change your chairs."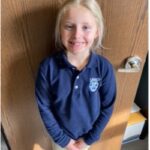 Evelyn S.- 2nd grade
"I get a very good education. My teachers help me if I am having problems. I think it's special we have fun seating. They are not assigned seats…my teacher has a treasure chest…we get to go sledding, and we have a lot of playgrounds. We have extra teachers in the classroom."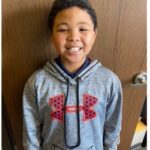 Jordan W. – 4th grade
"I like to meet new friends. Our teachers help us if we need help or catch us up if we fall behind. I like having two teachers. We get recess every day. We don't have too many kids in the class. PBL is cool…we are learning sign language. We are going to another school with deaf and hard-of-hearing kids to play games using signs. We also have Camp Legacy. We have the best summers! You can maybe work here during the summer when you get older."
The Legacy Private School in Omaha Advantage
A New Choice in Education
Take A Tour
Thank you for your interest in Legacy School. We encourage you to schedule a tour and see what makes our school unique! Small class sizes, differentiated instruction and high academic standards all in a private school setting. Our 11 acre campus provides an outdoor education you will not see anywhere else. We invite you to come tour our school today!
Outdoor Education
Legacy School sits on an 11 acre campus, allowing for expressive, outdoor educational experiences for all students. Our outdoor learning and playing space allows for real world experiences that cannot be found anywhere else. We utilize our unique location, with 11 acres of land for outdoor education and outdoor play, thus giving students a chance to spend more time in an outdoor education setting.
Legacy Scholarship
We are proud to announce Legacy School's Scholarship Program. Students who attend Legacy from 1st-5th grade are eligible for a $500 scholarship towards higher learning. This scholarship can be used for college or trade school upon graduation from high school. With that said, we are very excited to give back to our students as we know each child has the potential to succeed at whatever goal they set for themselves. We can't wait to help your student celebrate their high school accomplishments and for them to continue onto their higher education journey.