As a parent, deciding on your child's education is one of the most difficult decisions you have to make. Where do you send them? What kind of school will ensure individualized attention, academic excellence, outdoor education, and a strong sense of community? Consider 4 benefits of private school education at Legacy School.
4 Benefits of a Private School Education at Legacy School
Small Class Sizes
On average, Omaha private schools have a student-teacher ratio of 15:1. In comparison, most Omaha public schools have a much larger student-teacher ratio of 17:1 or higher. Why are these numbers important? Smaller class sizes allow students to form relationships with their teachers, which leads to greater academic success. In The Condition of Education 2002, it was found that "Placing students in small groups tends to foster close working relationships between teachers and students, thus enhancing learning, particularly among at-risk students and those in the early grades." Also, small classes allow teachers to have a better sense of who your child is and their specific strengths and weaknesses. Your child will also have more opportunities to speak up and participate in class discussions.
Small Class Sizes at Legacy School: Class sizes are limited to 18 students with 2 teachers in each classroom. With a 9:1 student-to-teacher ratio, Legacy School's teachers can foster close working relationships with their students. In turn, students have the freedom to learn and grow at a pace that leads them to greater academic success.

Academic Excellence
Whether private or public, each school prepares students with basic courses—courses such as Reading, Math, Written Language, Social Studies, etc. These courses are the framework for content learning. However, depending on rigorous school protocols and procedures, creativity within the classroom can be easily hindered. Once this happens, students lose motivation, and understanding is often surface-level.
Academic Excellence at Legacy School: At Legacy School, teachers have the opportunity to teach outside the box at all times. As they structure their content, they are constantly thinking of new creative ways to keep their students excited and engaged. For example, one teacher might turn her classroom into a dinosaur habitat for a day in which students get to discover learning from a different perspective. With creativity and outside the box teaching, students become motivated to learn, gain a deeper understanding of the subject, and have an overall joy at school.

Outdoor Education and Play
How many times a day is your child immersed in nature? Once a day? Twice a day? Three times a day or more? Outdoor education and play are important as they promote active learning and encourage intellectual, physical, and social development. While many schools offer a playground and a few minutes outside, most of a students' day is inside the classroom.
Also, did you know that a current trend in elementary schools is eliminating recess?
Outdoor Education and Play at Legacy School: Legacy School teachers and students have access to an expansive outdoor learning environment.  The outdoor environment includes a soccer field, baseball field, obstacle course, playground, amphitheater, and so much more. In addition to multiple recesses each day, teachers often take their lessons outdoors to encourage learning in a natural environment. As a result, students at Legacy School get to learn and play in spaces that go beyond an indoor classroom.

Community
Private school education is centered on open communication between parents, teachers, and administration, and they make it a priority to involve parents in the community. Doing so, parents get to know one another through frequent interaction at family events, in the hallway, and by participating in parent committees. Whereas, at a larger school, it is increasingly difficult to get to know other parents as there are fewer opportunities.
Community at Legacy School: With smaller class sizes comes a smaller community. During a non-COVID school year, parents are invited to participate in various events, including the Family Tailgate, Halloween Hoopla, Dad's & Donuts, a Sockhop, Mother's Day Tea, Grandparents, and Friends Day, and so many more.  Similarly, parents are encouraged to participate in committees, which strengthen relationships with other parents.
This year, during COVID, community at Legacy School has been different. Instead of in-person events, we've switched to social distanced activities such as the Summer Send-Off in May and a Staff Spotlight welcoming parents in October.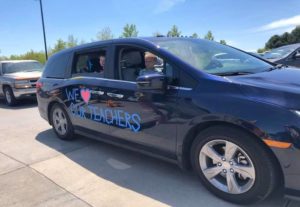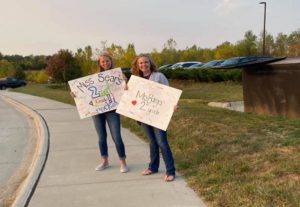 The Legacy Private School in Omaha Advantage | Private Schools Nebraska
A New Choice in Education
Take A Tour
Thank you for your interest in Legacy School. We encourage you to schedule a tour and see what makes our school unique! Classes, differentiated instruction, and high academic standards all in a private school setting. Our 11 acres of land provide an outdoor education you will not see anywhere else. We invite you to tour our school today!
Outdoor Education
Legacy School sits on 11 acres of land, allowing for expressive, outdoor educational experiences for all students. Our outdoor learning and playing space allow for real-world experiences that cannot be found anywhere else. We utilize our unique location, with 11 acres of land for outdoor education and outdoor play, thus a chance to spend more time in an outdoor education setting.
Legacy Scholarship
We are proud to unveil our new Legacy School Scholarship Program. Students who attend Legacy from 1st grade are eligible for a $500 scholarship towards higher learning. This scholarship can be used for college or trade school upon graduation from high school. We are very excited to give back to our students. We know each child has the potential to succeed at whatever goal they set for themselves. Can't wait to help your student celebrate their high school accomplishments and continue to their higher education.