In the coming days, as we observe the 20th anniversary of the 9/11 attacks on the World Trade Center buildings, we come together to remember those whose lives were lost on that tragic day. As parents, we remember exactly where we were and how we felt on that day…20 years later. However, our children don't have that same experience as they were not alive to experience the tragic loss. Legacy School Omaha principal, Mr. Nick Grove, gives parents resources to help their children understand the impact that 9/11 has on our country and ways for children to express their thoughts and feelings about the event.
The following 9/11 children's literature suggestions, writing/artistic ideas, and online resources are given by Legacy School principal: Mr. Nick Grove.
9/11 Children's Literature
The following books are recommended for students in Early Childhood-3rd grade.
Fireboat: The Heroic Adventures of the John J. Harvey: By Maira Kalman
Ages: 4-8

A true story

about a retired New York City fireboat called to service on September 11th, 2001.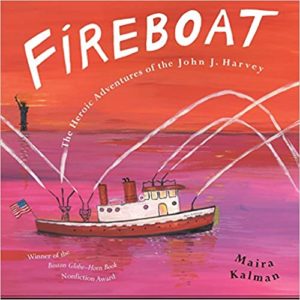 The Branches of Hope: By Ann Magee
Ages: 4-8

A story that remembers and honors the events of 9/11 and how hope arises amid hardship. The Survivor Tree, found at Ground Zero, was rescued, rehabilitated, and then replanted at the 9/11 Memorial site in 2011.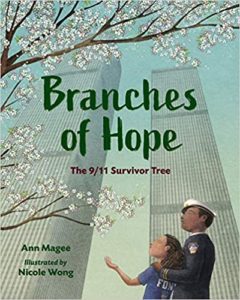 The following books are recommended for students in grades 3-7.
The Survivor Tree: Inspired by a True Story: By Cheryl Somers Aubin
Ages 8-12
Similar to the story "Branches of Hope," but at a more advanced level, The Survivor Tree is an awe-inspiring story that details the discovery of a pear tree in the rubble of the twin tower buildings. Now finding its place in Memorial Plaza, the 20-year old pear tree is known as "The 9/11 Survivor Tree." This story takes all readers on a journey of hope and healing following the events of 9/11.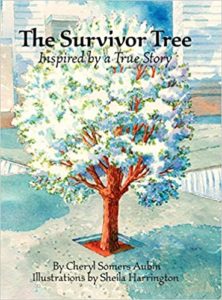 What Were the Twin Towers?: By Jim O'Connor
Ages 8-12
Teaches children the history of the towers, which were built in 1973, through to the tragic events of September 11th. 2001.
America Is Under Attack: September 11th, 2001: The Day the Towers Fell: By Don Brown
Ages 6-10
Written on the tenth anniversary, a straightforward and sensitive book for a generation of readers too young to remember the September 11th tragedy.

Written Expression Ideas for Children on the September 11th Attacks
Children can honor the tragedy by expressing their thoughts and feelings through various writing exercises:
Write letters of appreciation to the military who fight terrorism, thanking them for their service and sacrifice.

Write letters of appreciation to the local police, fire department, and emergency personnel. Children can discuss how the anniversary of September 11th has reminded them to show their gratitude for how hard they work to make their community a safe place to live.

Have children write an essay about what makes a hero. Start by discussing who they think the heroes of 9/11 were and why.
9/11 Children's Artistic Ideas
Honor the memory of the victims by having children create an artistic piece. Here are a few ways children can express their feelings:
Have children choose a symbol that represents tolerance, peace, or patriotism. Then have them create that symbol using clay, construction paper, or other art supplies.

Have children look through old newspapers and magazines to find information about September 11th. Then have them create a collage that pays tribute to that tragic day.
September 11th Internet Resources
These same resources were given to Legacy School teachers. Students and teachers have been talking together throughout the week about 9/11 and what the tragic event means to them.
The Legacy Private School in Omaha Advantage
A New Choice in Education
Take A Tour
Thank you for your interest in Legacy School. We encourage you to schedule a tour and see what makes our school unique! Classes, differentiated instruction and high academic standards all in a private school setting. Our 11 acres of land provide an outdoor education you will not see anywhere else. We invite you to come tour our school today!
Outdoor Education
Legacy School sits on 11 acres of land, allowing for expressive, outdoor educational experiences for all students. Our outdoor learning and playing space allows for real world experiences that cannot be found anywhere else. We utilize our unique location, with 11 acres of land for outdoor education and outdoor play, thus giving students a chance to spend more time in an outdoor education setting. New to Legacy School is a barnyard that holds both chickens and goats and a farm to table garden.
Legacy Scholarship
We are proud to unveil our new Legacy School Scholarship Program. Students who attend Legacy from 1st-6th grade are eligible for a $500 scholarship towards higher learning. This scholarship can be used for college or trade school upon graduation from high school. With that said, we are very excited to give back to our students as we know each child has the potential to succeed at whatever goal they set for themselves. We can't wait to help your student celebrate their high school accomplishments and for them to continue onto their higher education journey.