Camp Legacy in Omaha, Nebraska, is well underway as summer continues, filled with fun activities! But, there is still plenty of time yet to play!
Summer Activities At Camp Legacy: Recap of last 4 weeks
Take a look at our Camp Legacy summer activities and what campers have been up to!
Upper Campers (Grades K-6th grade)
Throughout the past four weeks Upper Campers (Grades K-6th grade) have:
met new friends and kicked off summer during Session #1: Summer Kick Off.
created, built, and designed their own masterpieces during Session #2: Master Makers.
battled each other in a friendly red vs. blue competition during Session #3: Color War.
planned, created, and sold homemade products during Session #4: Legacy Market.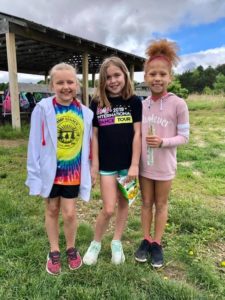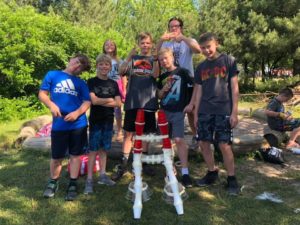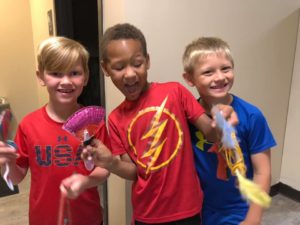 Lower Campers (Ages 3-6)
In addition, Lower Campers (Ages 3-6) have:
met new friends and had a visit from an ice cream truck during Session #1: Fun in The Sun.
cooked, cooked, and cooked some more during Session #2: Cooking Extravaganza.
went back to prehistoric times and explored dinosaurs during Session #3: Dinosaurs Explore.
relaxed in paradise and met Moana during Session #4: Hawaiian Luau.


 

6 More Weeks of Fun – Camp Sessions:
#5: Wacky Camp  (June 24-28) FULL
#6: Camp Challenge (July 8-12)
 #7: Any Which Way (July 15-19)
#8: Under the Big Top (July 22-26)
#9: Camp Throw Down (July 29-August 2nd)
#10: See Ya Later Summer (August 5th-9th)
Contact Legacy School/Camp Legacy for specific grade availability or check out availability by registering on the website: www.camplegacyomaha.com.
*Legacy's Lower Camp program (Ages 3-6) is full for the entire summer.*
Camp Legacy is owned and operated by the same administrators of Legacy School. Children do not need to attend Legacy School to come to camp as many children come from schools all over the area.
The Legacy Private School in Omaha Advantage
A New Choice in Education
Take A Tour
Thank you for your interest in Legacy School. We encourage you to schedule a tour and see what makes our school unique! Classes, differentiated instruction and high academic standards all in a private school setting. Our 11 acres of land provide an outdoor education you will not see anywhere else. We invite you to come tour our school today!
Outdoor Education
Legacy School sits on 11 acres of land, allowing for expressive, outdoor educational experiences for all students. Our outdoor learning and playing space allows for real world experiences that cannot be found anywhere else. We utilize our unique location, with 11 acres of land for outdoor education and outdoor play, thus a chance to spend more time in an outdoor education setting. New to Legacy School this year is a barnyard that holds both chickens and goats and a farm to table garden.
Legacy Scholarship
We are proud to unveil our new Legacy School Scholarship Program. Students who attend Legacy from 1st grade are eligible for a $500 scholarship towards higher learning. This scholarship can be used for college or trade school upon graduation from high school. We are very excited to give back to our students. We know each child has the potential to succeed at whatever goal they set for themselves. Can't wait to help your student celebrate their high school accomplishments and continue to their higher education.