Gardening is an enriching experience for both adults and children! With a good amount of water, sunshine, and nutrients, you get to watch a tiny seed sprout into a fully grown plant! But, how do you get your kids involved in the garden? And where do you start?
6 Ideas to Get Kids Involved in the Garden
Let them be part of the planning process
Whether you start seeds indoors or plant directly outside, let your children be part of the planning process. To begin, have them help you decide what plants to grow. Suggest kid-friendly crops that allow for snacking right from the garden! Crops such as cherry tomatoes, cucumbers, and strawberries. Just be sure to plant what you know they are going to eat; otherwise, you'll be eating it all by yourself (which isn't always a bad thing either :))
Take a trip to the local lawn and garden store
Once you have decided on what plants to grow, take a trip to the local lawn and garden store. When visiting, have your kids pick out the plants (or seeds) they are interested in growing. Suggest the crops from the planning stage, but allow them to look and be interested in all the different crops!
Get the right tools
It's almost time to get planting! Before digging in, make sure you have the right kid-friendly tools. Kids love playing in the dirt, and when you provide them with the right gardening tools, they become official gardeners! Have a size-appropriate shovel and garden hoe, gloves that fit snug, and a watering can that's not too heavy.
Have fun
The most important of them all: have fun! Without fun, your child is going to lose interest in the garden quickly. First, encourage them by helping you dig the holes for the plants or pushing the seeds into the dirt. Then once weeds start to emerge, have a competition- who can pull the most weeds? Who can fill their bucket with weeds first?
Get creative
Getting your kids involved in the garden isn't always about planting! Take a break from the garden and have some popsicles (the ones with sticks), then use the stick to make plant markers. Or, build a bird feeder together and display it to attract backyard birds! Another idea, try tucking in a fairy garden to help your kids get more interested.
Beyond the garden: into the community
A great way to get kids involved in gardening at home is to experience gardening in the community! In Omaha, Nebraska, Lauritzen Gardens offers inspiring garden displays, which give kids the opportunity to connect with and learn more about nature. Another great option is to be a part of a local community garden – check out City Sprouts in Omaha!
Gardening at Legacy Private School in Omaha
Each year all classes at Legacy School Omaha get to be part of the school garden! Students get the opportunity to plant, water, and weed a class vegetable. Then, once Fall arrives, students begin harvesting their vegetables, which get used in many of our meals in our cafeteria!
Gardening at school gives students the ability to physically connect with nutrition education. With this, they get to experience, firsthand, the process of growing their food, which they later get to eat. Also, Science concepts such as the parts of a plant get integrated into each student's learning.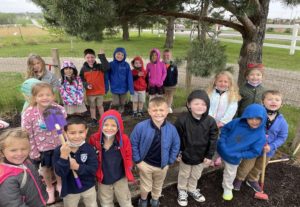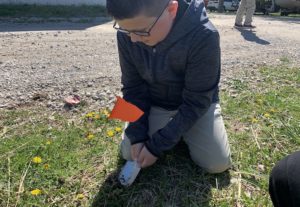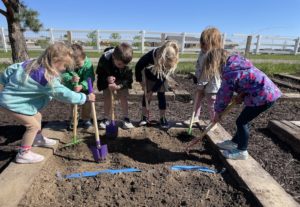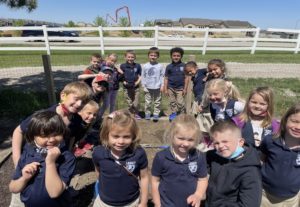 Whether at school, home or in the community, make the most of getting your kids involved in the garden and have FUN!
The Legacy Private School in Omaha Advantage
A New Choice in Education
Take A Tour
Thank you for your interest in Legacy School. We encourage you to schedule a tour and see what makes our school unique! Classes, differentiated instruction and high academic standards all in a private school setting. Our 11 acres of land provide an outdoor education you will not see anywhere else. We invite you to come tour our school today!
Outdoor Education
Legacy School sits on 11 acres of land, allowing for expressive, outdoor educational experiences for all students. Our outdoor learning and playing space allows for real world experiences that cannot be found anywhere else. We utilize our unique location, with 11 acres of land for outdoor education and outdoor play, thus giving students a chance to spend more time in an outdoor education setting. New to Legacy School is a barnyard that holds both chickens and goats and a farm to table garden.
Legacy Scholarship
We are proud to unveil our new Legacy School Scholarship Program. Students who attend Legacy from 1st-6th grade are eligible for a $500 scholarship towards higher learning. This scholarship can be used for college or trade school upon graduation from high school. With that said, we are very excited to give back to our students as we know each child has the potential to succeed at whatever goal they set for themselves. We can't wait to help your student celebrate their high school accomplishments and for them to continue onto their higher education journey.