With May on its way, students at Legacy School only have 18 days of school until summer break (The last day of school is May 22nd). We're all thinking it: How can it almost be summer? As always, the school year has flown by.
With minimal days left, how can your child make his/her last month of school count?
Continue Routines
Stick to your family's regular routines that you have been doing throughout the school year. With only 18 days left, children become anxious about counting the days and routines tend to get lax. Remind them that learning in the last few days of school is just as important as the first days of school.
Attend the Parent Donut Social & Spring Fling
Legacy's last day of school is Wednesday, May 22nd. Join us for a morning of fun celebrating our students and parents. First, we will start the day off at 8:30 am (8:45 am for preschool/prek/jr k) with a Parent Donut Social. At this time, students will meet with their teachers for one final time. Next, at 9:15 am, we will head out as a community to play games on the 11 acres. Last, we have lunch at 11:15 am in the outdoor pavilions. Please bring a COLD lunch for yourself and your child as our kitchen is closed for the summer.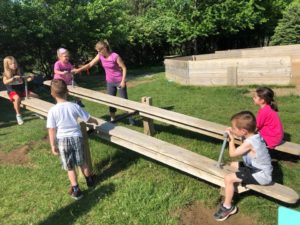 Plan for Summer
If you haven't already, start planning your child's summer activities. Are you spending time with your child at home this summer? Are you going on a vacation? Are you sending them to a summer camp? Are you doing all three?
If you are considering a summer camp for your child, Camp Legacy, owned and operated by the same administrators of Legacy School, is a great choice to integrate into your child's summer plans. Currently, lower camp (Ages 3-6) and kindergarten are full; however, many weeks are available for grades 2nd-6th grade.
Daily, upper campers experience archery, sports, arts & crafts, swimming, team building, camp songs & skits, and much more. NEW this year, 5th and 6th grade campers will have the chance, weekly, to go fishing and paddle boating at Flanagan Lake (the new lake across from Camp Legacy). Register your child for a one week, a few weeks, or for the entire summer. Camp runs from May 28-August 9th. Camp Legacy Omaha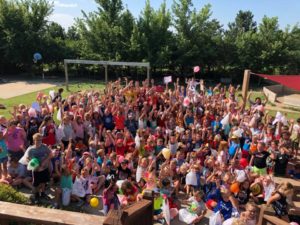 The Legacy Private School in Omaha Advantage
A New Choice in Education
Take A Tour
Thank you for your interest in Legacy School. We encourage you to schedule a tour and see what makes our school unique! Classes, differentiated instruction and high academic standards all in a private school setting. Our 11 acres of land provide an outdoor education you will not see anywhere else. We invite you to come tour our school today!
Outdoor Education
Legacy School sits on 11 acres of land, allowing for expressive, outdoor educational experiences for all students. Our outdoor learning and playing space allows for real world experiences that cannot be found anywhere else. We utilize our unique location, with 11 acres of land for outdoor education and outdoor play, thus a chance to spend more time in an outdoor education setting. New to Legacy School this year is a barnyard that holds both chickens and goats and a farm to table garden.
Legacy Scholarship
We are proud to unveil our new Legacy School Scholarship Program. Students who attend Legacy from 1st grade are eligible for a $500 scholarship towards higher learning. This scholarship can be used for college or trade school upon graduation from high school. We are very excited to give back to our students. We know each child has the potential to succeed at whatever goal they set for themselves. cCan't wait to help your student celebrate their high school accomplishments and continue to their higher education.